Newsletters
E-journal
Academic Societies
Online Publications
Seminaries
Churches
Research Centers
PENTECOSTAL-CHARISMATIC THEOLOGICAL INQUIRY INTERNATIONAL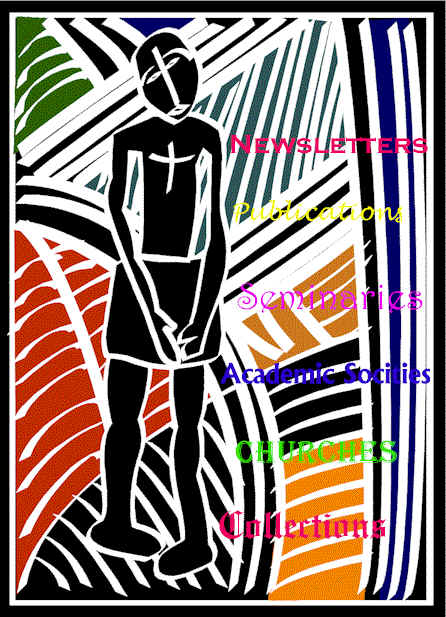 Viewing the summary pages serve as a FAQ for first-time visitors. To see these pages, one must have the freely distributed Adobe Acrobat Reader. Need more help navigating this site? Then view the site map. The Top Ten list above does not include visits to the e-journal, IPHC Archives, the database, and the WCC forum.
Fill out this form if you would like to join the PCTII global database which is designed for research specialists--graduate students (Th.D. and Ph.D.), professors and independent research scholars with accredited, terminal degrees. The PCTII database includes over 600 scholars spread across six continents. Those who are in the database may access the complete database online. Please send e-mail for lost instructions.
Those who need these pages translated to/from

espa˝ol

franšais


Deutsch--among other languages--should consider Google, Systran, Babylon, or Microsoft Word 2016.

12/1/2001

DISCLAIMER
The external links on this web are provided only for the convenience of PCTII web visitors. PCTII has no interest in, responsibility for, or control over the linked site. PCTII makes no promises or warranties of any kind, express or implied, including those of merchantability or fitness for a particular purpose, as to the content of the linked site. In no event shall Dr. Harold D. Hunter be liable for any damages resulting from use of these links even if PCTII has been informed of the possibility thereof
PCTIIę1996-2016